How to participate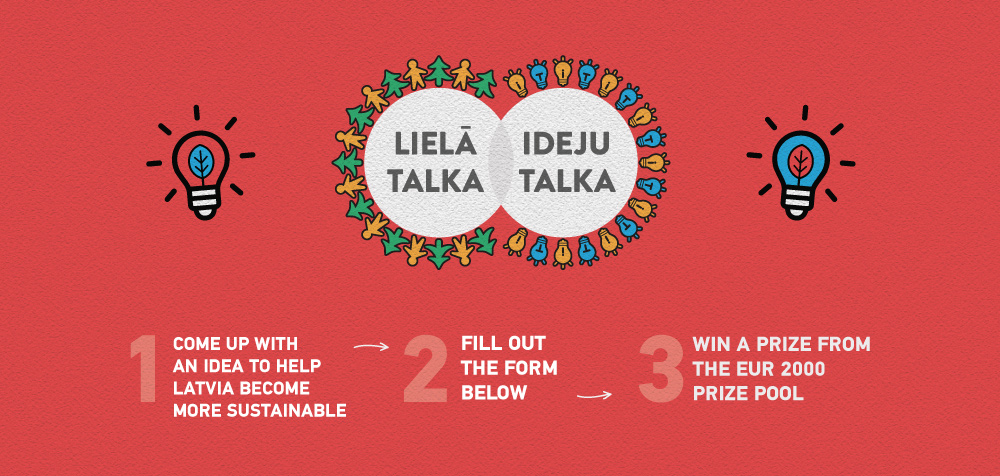 We believe that you have ideas that would help the future of Latvia and, possibly, the whole world. These can be environmentally friendly technologies, innovations, new lifestyles, eco-tourism, zero waste, or the development of organic farming. In short, it can be anything that develops and promotes a sustainable environment around us!
To participate:
Come up with an idea that would help Latvia and perhaps even the whole world to become more sustainable,
Fill in the application form below, if you want – you can also transfer the idea in video format by uploading it to the youtube platform. Reveal your idea, outline its implementation plan and list the benefits of implementing the idea for Latvia and the world at large. If you are creating a video, add the Lielās Talkas/Ideju Talkas logo available here,
Win a prize from the EUR 2000 prize pool!
Together we can do it!
#LielāTalka #EsPiederuNākotnei #LV200