The fifth World Cleanup Day ends with cleanup and tree planting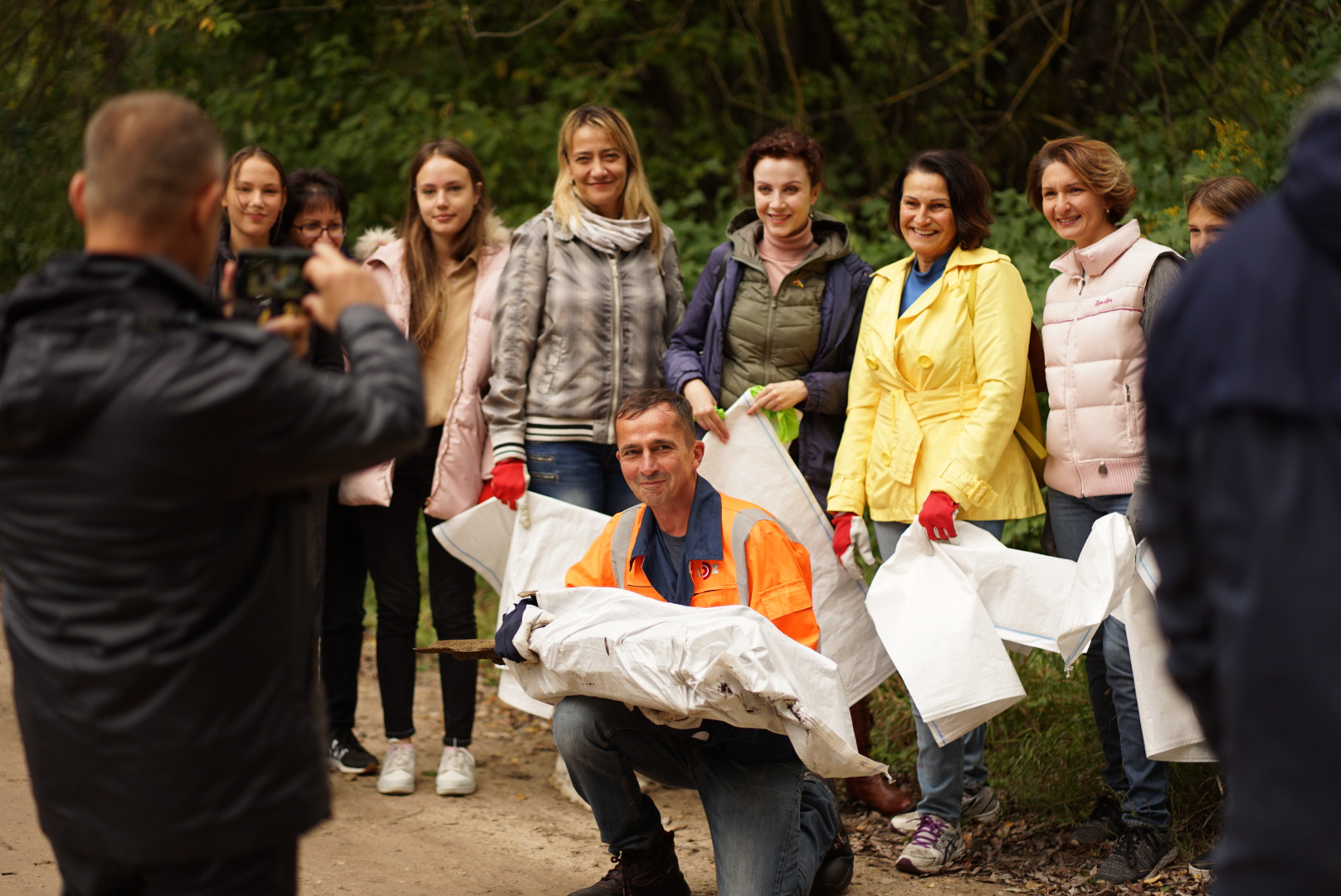 The fifth World Cleanup Day in Latvia has ended. Within its framework, today the residents took part in the traditional Trees of Happiness campaign, where people are invited to plant or sow their future venerable tree. There were also active seaside cleanups in Vecāķi and Engure Rural Territory, as well as in Bišumuiža, where together with Paralympians, residents of Ukraine and the Embassy of Ireland in Latvia, the territory of the Latvian Paralympic Committee, where it is planned to build the Latvian Paralympic Sports Centre, was improved and cleaned.
This year, within the framework of World Cleanup Day, the creation of Trees of Happiness Trees parks continues in Latvia. Two years ago, the Trees of Happiness park was created in Valdemārpils, last year in Jelgava, and this year – on 12 September – it was opened in Trapene, Smiltene Municipality. Due to the great interest of municipalities, this autumn two more parks will be created – in Viļāni and Krāslava.
Director of the Environmental Protection Department of the Ministry of Environmental Protection and Regional Development, Rudīte Vesere, says: "Public environmental awareness is very important, which Big Cleanup has also helped to promote. In recent years, the amount of waste collected in cleanups has been decreasing, which means that people are polluting the environment less. Society wants to live in a clean environment, so we are pleased that a deposit system is also working in Latvia and that disposable plastic tableware (except for glasses) are no longer available on the market, as there are alternatives to all of them. Therefore, we hope that the future cleanups will also prove that the amount of plastic waste in Latvia has decreased because it can be recycled and used for energy production."
"Currently, forests make up more than half of Latvia's national territory. They are undoubtedly our treasures that must be further nurtured and preserved. A forest is not only trees, but also insects, animals and other plants that together make up the biodiversity of our nature. Unfortunately, statistics show that the amount of waste in forests is not decreasing, so we understand that it is still necessary to continue educating the public about why it is important to keep nature clean and untouched. This is why we are glad that for the fifth consecutive year, Latvia's State Forests can be a part of World Cleanup Day, so that together we can work and talk towards the goal – Latvia being the greenest country in the world!" says Head of Environmental Education of Latvia's State Forests Līga Abizāre.
"Mežpils alus" Communication Manager Toms Kursītis invites: "Not only individual involvement, but also responsible business is essential for a clean and tidy environment. This is why it is also important for us to ensure a sustainable production process, as well as to know that our employees are environmentally responsible – regularly participating in cleanups and practising various green lifestyle habits daily. For fifteen consecutive years, Big Cleanup has been uniting society, and we are glad to be a part of it, because we believe and hope that future generations will also be able to experience such cleanups and make our Latvia cleaner and greener."
Head of Big Cleanup and organiser of World Cleanup Day in Latvia, Vita Jaunzeme, emphasises: "We can be proud of being one of the initiators of World Cleanup Day and that society is motivated to clean up in Big Cleanup in both spring and in autumn. Children are our future and today we are creating the environment in which they will live in 50 years. Therefore, I would like to thank both parents and teachers, who from a young age, instil this foundation in children – the need to care for nature. I would also like to express my sincere thanks to the cleanup participants who, despite the changing weather, contributed to making Latvia greener, cleaner, and healthier."
About World Cleanup Day:
This year, millions of volunteers and representatives of organisations from 191 countries participated in World Cleanup Day to work together to reduce global pollution and promote global sustainability. The goal of the organisers is to involve at least 5% of the world's population in cleanup activities. World Cleanup Day is being held for the fifth consecutive year and Latvia has been participating in it since 2018. This year, within the framework of the cleanup, Latvian citizens were invited to participate in the Trees of Happiness campaign, as well as participate in cleanups and improvement activities.
Share your green works at talkas@talkas.lv or on social media using the hashtags: #Lielatalka #WorldCleanupDay2022 #Laimeskoki
Let's celebrate and make Latvia green! See you at Big Cleanup and World Cleanup Day next year!