World Cleanup invites – plant your Happiness Tree!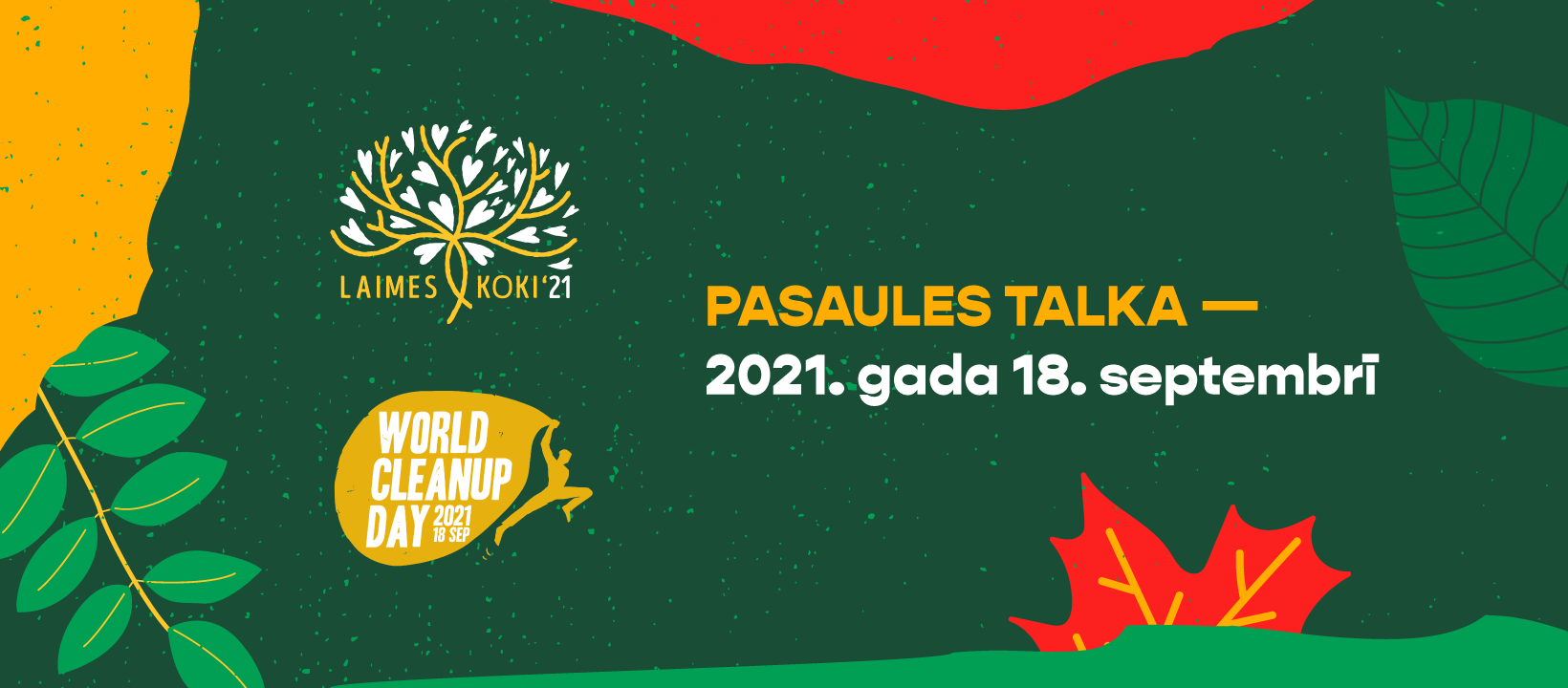 Next week, on September 18, for the fourth year in a row, Latvia will participate in the World Cleanup Day. This year, as part of the clean-up, the second "Tree of Happiness" park will be opened in Jelgava, but every inhabitant is invited to participate in tree sowing and planting works throughout Latvia to promote the restoration of global ecosystem balance and achieve a common goal – to become the greenest country in the world.
Since the first year when Latvia started participating in the World Cleanup, the main goal of the autumn clean-up is to promote care for a greener environment. That is why this year we invite the residents to the activities of the added clean-up and take care of the restoration of nature – by sowing or planting their "Tree of Happiness". By participating in the campaign, anyone can apply for a place to plant their trees on the map placed by Lielā Talka: https://talkas.lv/laimes-koki/.
Vita Jaunzeme, leader of the Big Cleanup movement: "Last year we proved that our society can achieve a lot together! Organising the World Cleanup in Latvia every year, we are pleased that it provides an opportunity for representatives of several generations to agree on joint activities in order to create a greener, tidier and more pleasant environment around us. It is a special pleasure that children and students are involved in tree sowing and planting activities, as this creates a sense of responsibility for nature conservation. That is why I call on everyone, students, municipalities, companies and families – to join the World Cleanup to increase knowledge about nature restoration processes and make Latvia even greener! "
Tomass Kotovičs, Head of the Communication Department of Latvijas valsts meži: "This year, more than 29 million high-quality tree seedlings have been planted in Latvian state forests. And this work, reforestation and care, never ends, because it is the basis of a green and prosperous Latvia, where every inhabitant has the opportunity to relax in the forest and enjoy the closeness of diverse nature. We can be sure that instead of one felled tree, at least two new ones will be planted in the forests of Latvia, and it is a pleasure that the World Cleanup also raises awareness of the importance of planting trees! May the young trees grow briskly, storing carbon in the wood and increasing the oxygen in Latvia and in the world! "
By participating in the Trees of Happiness campaigns, we invite everyone to share their good deeds:
Sow in a pot a pre-prepared tree seed or plant a tree seedling;
Film or photograph the sowing/planting process and share it on your social network accounts using hashtags: #Lielatalka #WorldCleanupDay #Laimeskoki;
When planting a tree, mark its location on the interactive Tree of Happiness map: https://talkas.lv/laimes-koki/!
Tree planting guide: https://saite.lv/t2Rip
We remind you, if it is planned to plant a tree in a private territory, then it is not necessary to agree on planting the tree, but if you want to plant a tree in a municipal or any other territory, you need to contact the coordinator of the particular municipality. Coordinators' contacts are available at: https://talkas.lv/kontakti/. Also, when organising tree planting clean-ups, we call for responsibility and observance of all safety regulations set by the State.
More about Lielā Talka (Big Cleanup): https://talkas.lv, follow the news on Facebook and Instagram. More on the World Cleanup Day: https://www.worldcleanupday.org as well as on social networks.
See you at the World Cleanup on September 18! All together and each individually!