The World Cleanup is in a month – on September 18. Take part!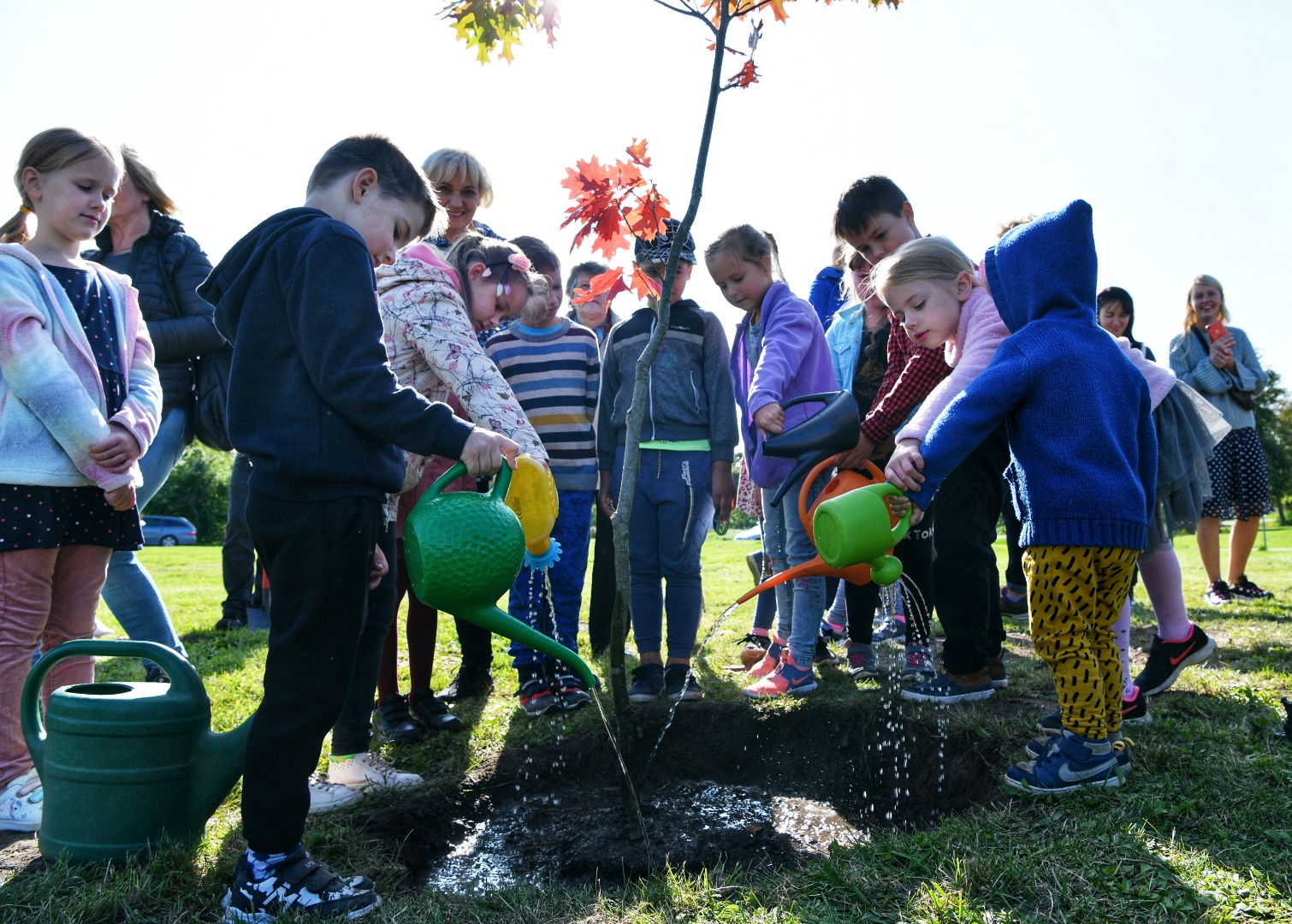 The World Cleanup is in a month – on September 18. Take part!
The Lielā Talka (Big Cleanup) movement sets the tune for the World Cleanup Day, which will be in a month, and invites people of Latvia to start planning cleaning activities in a timely manner. As every year this year, when the whole world is cleaning, Latvia will participate in the joint movement by planting trees. Traditionally, after cleaning the environment and nature within the framework of the All-Latvian Spring Cleanup, in autumn the emphasis is on landscaping and the Trees of Happiness planting campaign, thereby helping to restore the balance of the global ecosystem and move towards our common goal – to become the greenest country in the world.
Vita Jaunzeme, the leader of the Lielā Talka movement, points out: "We have repeatedly proved that we are able to unite in front of important goals – fighting for a greener, cleaner and healthier environment, nature and future for upcoming generations. Last year, our works were also evaluated by the organisers of the World Cleanup, and in 2020, Latvia was recognised as the country with the highest activity of helpers within the World Cleanup. I am honoured and proud to see that the Lielā Talka movement is growing every year – we are seeing an increasing involvement of young people and children, the support of municipalities and businesses, the general interest of society and the growing knowledge of "green" issues. We are getting smarter! That is why this year, all together and each separately – for a green Latvia!"
The World Cleanup is being held in Latvia for the fourth time and the Lielā Talka invites everyone to get involved in clean-up activities. The whole world will join in a campaign on September 18 to make our entire living space cleaner and greener. This year, we in Latvia will celebrate the World Cleanup both with cleaning work and with the already loved tree sowing and planting campaign Laimes koki (Trees of Happiness), so that each seed or tree planted during it becomes our joint contribution to restoring the balance of the Latvian and world ecosystem. Everyone can apply for their tree planting place on the map located on the Big Cleanup website: https://talkas.lv/laimes-koki/. The aim of the Trees of Happiness campaign is:
To develop in children and young people a sense of responsibility for nature conservation – to develop a deeper understanding of natural processes, taking care of growing a particular tree;
To strengthen the international image of Latvia as a green, sustainable and environmentally responsible country;
To promote more active public involvement in solving environmental issues on a local and global scale.
More about Lielā Talka: https://talkas.lv, follow the news on Facebook and Instagram. More about World Cleanup Day: https://www.worldcleanupday.org, as well as in social networks.
See you at the World Cleanup on September 18!