APPLICATION FOR WASTE COLLECTION AND IMPROVEMENT CLEAN-UP BEGINS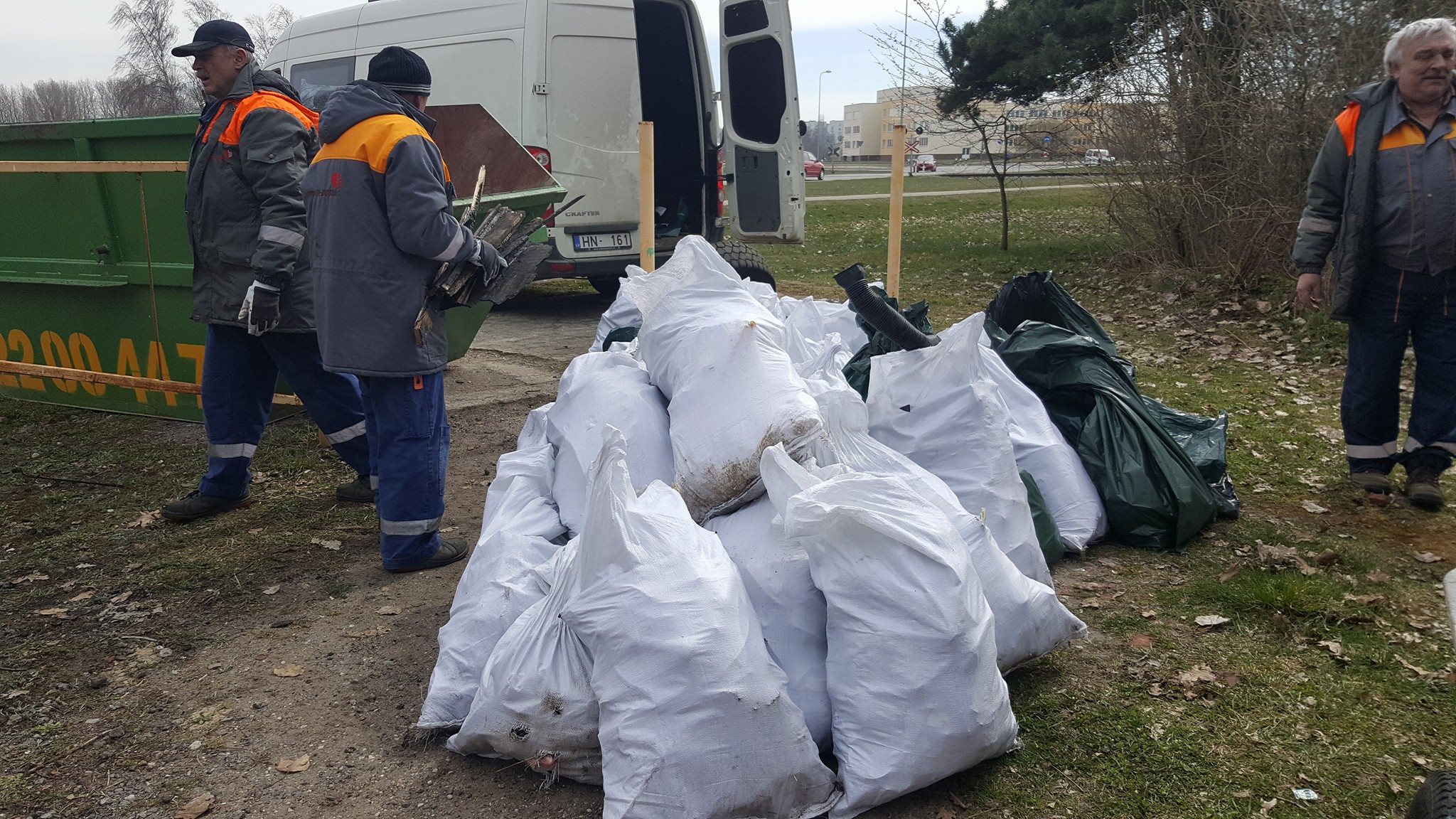 Starting today, a month before the Big Cleanup, which is taking place on April 24, all helpers have the opportunity to apply for their clean-up on online maps of the Big Cleanup website www.talkas.lv in the "Maps" section. The helpers are also invited to take into account all the safety preconditions that are relevant at the time of the Big Cleanup, as well as to actively register their clean-up locations on online maps in order to agree on the cleaning of Latvia in a coordinated and safe way.
On the Talkas.lv website, all helpers can both view the "Map of Contaminated Sites", planning their Big Cleanup activities, and apply for their clean-up. Given the increased security conditions and the current call for social distancing, the helpers are encouraged to place more emphasis on individual clean-up, so a special SOLO clean-up map is also available, where those who go to clean-up alone can mark their collection point. There are three interactive Big Cleanup maps on the website, where you can apply for your home improvement or waste collection clean-up:
On the Map of the Big Cleanup'21, the helpers are invited to apply for three types of clean-up – waste collection clean-up, improvement clean-up or combined clean-up and waste collection clean-up: https://talkas.lv/liela-talka/pieteikt-talku/
Those who want to go out in nature and clean up alone, clean up their surroundings or the proximity of their homes are invited to apply for the Solo Cleanup'21 Map. It is an opportunity for individual helpers to join the wide range of Latvian helpers to jointly participate in spring cleaning works: https://talkas.lv/liela-talka/solo-talkas/
(Note: Waste collected by SOLO helpers must be delivered to the official cleaning points on the common Cleanup Map)
On the "Map of Contaminated Sites", Latvian residents have the opportunity to mark specially polluted sites in their districts and regions, thus indicating where cleaning works would be especially necessary: https://talkas.lv/piesarnoto-vietu-karte/
This year, the leitmotif of the Big Cleanup is "For green Latvia – each separately, but all together", since each of us can contribute to Latvia becoming the greenest and cleanest country in the world. Already this week, several municipalities have started to invite their residents to actively apply for participation on the Big Cleanup website.
Vita Jaunzeme, Head of Big Cleanup, adds: "Every day we receive support and positive feedback from both local governments and residents about the fact that we have created appropriate formats and ways for people to go to the Big Cleanup this year as well. I think it is very important to create this sense of togetherness in people right now, that although we are individual, we are all together working with a common goal. Our municipal coordinators are already active and are starting to inform people about the possibilities of the clean-up. Especially in these difficult circumstances, I see that the Big Cleanup is becoming a cohesive activity of the society. Therefore, I invite people to apply for their clean-up places on the maps so that we can see how many helpers are participating this year and which places in Latvia are being cleaned up. I also invite everyone to share their activities on social networks, thus encouraging others to get involved in cleaning up."
This year, the first to apply for their clean-up were the representatives of the Mārupe District Sports Enthusiasts' Association "Jaunmārupe skrien!" (Jaunmārupe is running!). Uģis Kronbergs and Atis Kļavis, members of the Board of the Association, point out: "We are an association that unites supporters of running and active lifestyle. This year, during the Big Cleanup in the Mārupe District, we are organising a litter collection campaign, running or moving in another active way, which is now called plogging. From April 23 to April 25 (inclusive) we invite supporters of active lifestyle and all those, for whom the environment in which to live, doing their daily walks, Nordic walking or running is important, to collect visible litter in bags and take it to the waste collection point – Mazcenu aleja 39, Jaunmārupe (square at the terminus of bus No.10 and No. 55, opposite the Music and Arts School). We hope to start and popularise the idea of plogging with this campaign and to carry out such activities in the future as well."
How to clean up during COVID-19?
SOLO CLEANUP: clean up alone, walking in the woods or along the sea, cleaning the surroundings of your home;
DUO CLEANUP: clean-up for two. If you are from the same household, clean up safely together, if you are friends or acquaintances, keep a distance of at least two meters;
FAMILY CLEANUP: Clean up as a whole family together, but keep in mind that you must be from the same household.
About Big Cleanup: The Big Cleanup is a non-governmental movement in Latvia, which since 2008 not only organises clean-ups all over the country every year, but also implements various projects for educating the public on environmental protection issues. The patron of the Big Cleanup is the President, which ranks Latvia among the first countries in the world where there is such a high level of state support for environmental activities. In August 2019, the patronage was taken over by President Egils Levits. Write to us about your green activities to talkas@talkas.lv and projects@talkas.lv or share your experience on social networks using hashtags: # LielaTalka2021, #Espiederunakotnei, #sakopsavusetu
Additional information:
Nikola Matjušenko
Big Cleanup Public Relations Consultant
Mob.26431149