This year's Big Cleanup takes place on April 24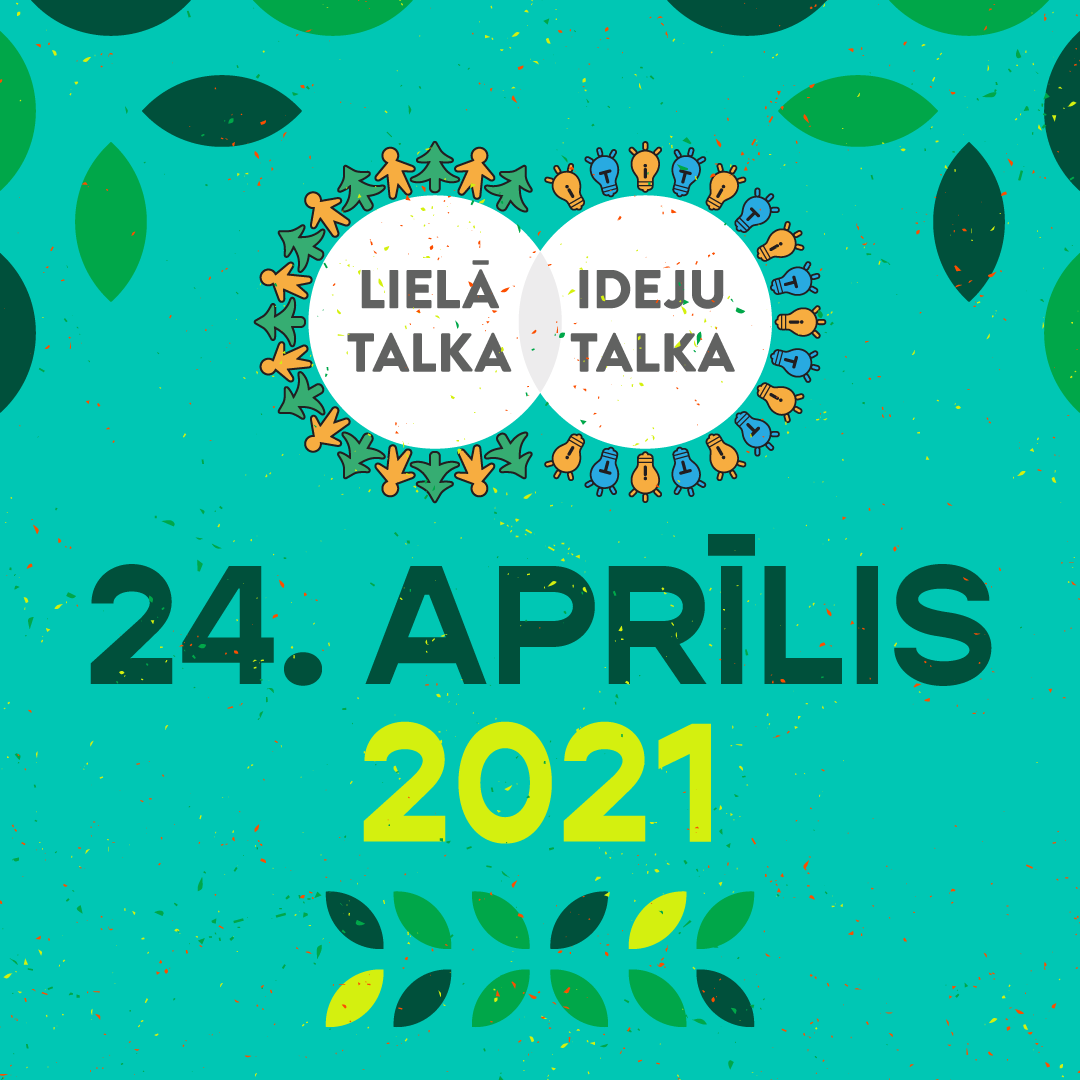 In order to take care of Latvia, its purity and sustainability, for the fourteenth time in a row, the Lielā Talka (Big Cleanup) will be held.  This year, as usual, it will take place on the last Saturday in April. Taking into account the circumstances, this year the main message of the Big Cleanup is: "Each separately, but all together!" We call on every inhabitant of Latvia not to stand aside and on April 24 to go to clean up either alone or with your family. Previously, it was customary for cleanups to be held collectively. However, we will not change our habits and our green thinking, since even by working alone we can achieve our common goal – a clean and green Latvia for future generations!
Since its inception, the aim of the Big Cleanup has been to call on the Latvian public to pay attention and to participate in cleaning up, rehabilitating and improving the environment, creating cohesion, positivism and a sense of well-done work. In the second decade of its existence, starting in 2019, the Big Cleanup calls not only to fight the consequences of pollution, but also its causes – encouraging people to think more and act timely to experience a clean Latvia and its beautiful nature not only for us, but also for future generations.
As previously, this year, we invite all inhabitants of Latvia to participate, apply for your place of cleanup and perform cleaning and improvement works. Along with the activities of the Big Cleanup, for the third year in a row, communities are invited to share ideas on what would help Latvia become more sustainable by participating in the Ideju Talka (Community Idea Generation) creative campaign.
We will inform you about the cleanup specification according to the situation in the country.
See you all over Latvia on April 24!