Latvia's first Happiness Tree Park to be in Valdemārpils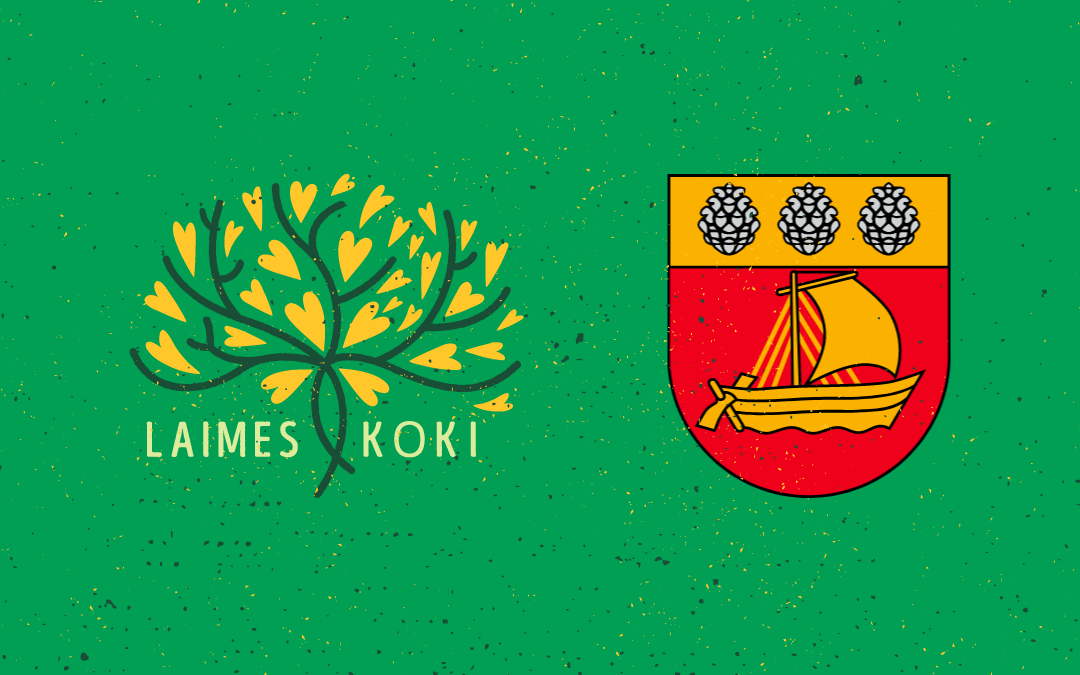 On 19 September of this year within the framework of the World Cleanup Day, Valdemārpils will host the first Happiness Tree Park in Latvia. Trees of Happiness  is a tree sowing and planting campaign organised by the Lielā Talka (Big Cleanup Day) association, the aim of which is to unite people in the fight against global pollution and climate change. The Trees of Happiness campaign is taking place for the third time in a row this year. The first tree of the Happiness Tree Park in Valdemārpils will be planted by patron of Lielā Talka, President of Latvia Egils Levits.
The President of Latvia will plant five trees, oaks and lime-trees, in the park at the opening ceremony. Students of Valdemārpils Secondary School and town community will also take part in the opening of the park and sowing of trees. The estimated park size is around one hectare. In the closing part of the event, guests will walk around the historical sights and cultural objects of Valdemārpils. It is planned to visit Valdemārpils Secondary School.
Vita Jaunzeme, leader and organizer of Lielā Talka: "The opening of the first Happiness Tree Park in Valdemārpils is a common success not only of Lielā Talka, but of all the dwellers of Latvia. As we approach the World Cleanup, we receive countless questions about where and how a tree can be planted, so I have no doubt that people are ready to get involved and, thinking of a greener Latvia, ready to plant their own tree of happiness. I believe that by taking care of the legacy that we leave for future generations, we will achieve Latvia to become the greenest country in the world. By opening the first Happiness Tree Park in Valdemārpils this Saturday, I call on other local governments to follow this example, promoting the civic involvement of communities and promoting people's love and respect for Latvian nature. Happiness Tree Park is a place for all people of Latvia. It is a place where happiness and peace are created, where ideas about a bright future for Latvia are born."
The aim of the Trees of Happiness campaign is that each seed or tree planted within it could grow into a huge big tree of the future, becoming Latvia's contribution to restoring the balance of the global climate and ecosystem. The first Happiness Tree Park in Valdemārpils is like a promise to future generations to care for and protect our nature and land, working together to promote their greening and regeneration. The first Happiness Tree Park in Latvia is planned to be opened in the centre of Valdemārpils, near Valdemārpils Secondary School.
Andris Grīnbergs, Head of Valdemārpils Town and Ārlava Parish Administration: "We are pleased that Valdemārpils will become the first place in Latvia where the Happiness Tree Park is laid out. In my opinion, this Lielā Talka initiative is important within the context of the whole Latvia. Since through it we not only pay attention to global environmental issues, but also create a legacy for future generations, give a lesson to our children. In our region we can be proud both of the fact that there is the oldest lime-tree in Latvia, Sasmaka Idol Lime-Tree, and of the fact that Krišjānis Valdemārs lived and worked here. Now we can be proud of our Happiness Tree Park. I also invite other Latvian municipalities to join the Lielā Talka campaign and create their own Happiness Tree Parks, because it is a great way to preserve Latvianness and instil in children love and respect for both nature and our national heritage. "
Andris Dzenis, Principal of Valdemārpils Secondary School, adds: "Intentions and dreams come true if we think about them and use all opportunities to achieve them. Happiness Tree Park near Valdemārpils Secondary School lives out my old dream of a place in the city where we can relax after a long day of work, organise our thoughts in moments when we are facing change, and where the first love can flourish."
Lielā Talka invites all Latvians to get involved in cleaning activities or to support the Trees of Happiness campaign by organising collective tree planting events (if trees are planted on land owned by the municipality, this must be coordinated with the coordinator of the respective municipality). You can apply for your tree planting place in time on the Lielā Talka website. Everyone is invited to share their green activities with Lielā Talka by writing to talkas@talkas.lv and projects@talkas.lv, or by sharing in their social networks following hashtags: #Lielatalka #WorldCleanupDay #Laimeskoki.
Lielā Talka is a movement in Latvia that has been organising cleanups all over the country every year since 2008 and also implements various projects for educating the public on environmental issues. The patron of Lielā Talka is the President, which ranks Latvia among the first countries in the world where there is such a high level of state support for environmental activities.
Additional info:
Jana Kralliša
Lielā Talka Public Relations Advisor
Mob. 26462844
E-mail: jana.krallisa@onecom-latvia.com