THIS YEAR – BIG CLEANUP IN 955 LOCATIONS ACROSS LATVIA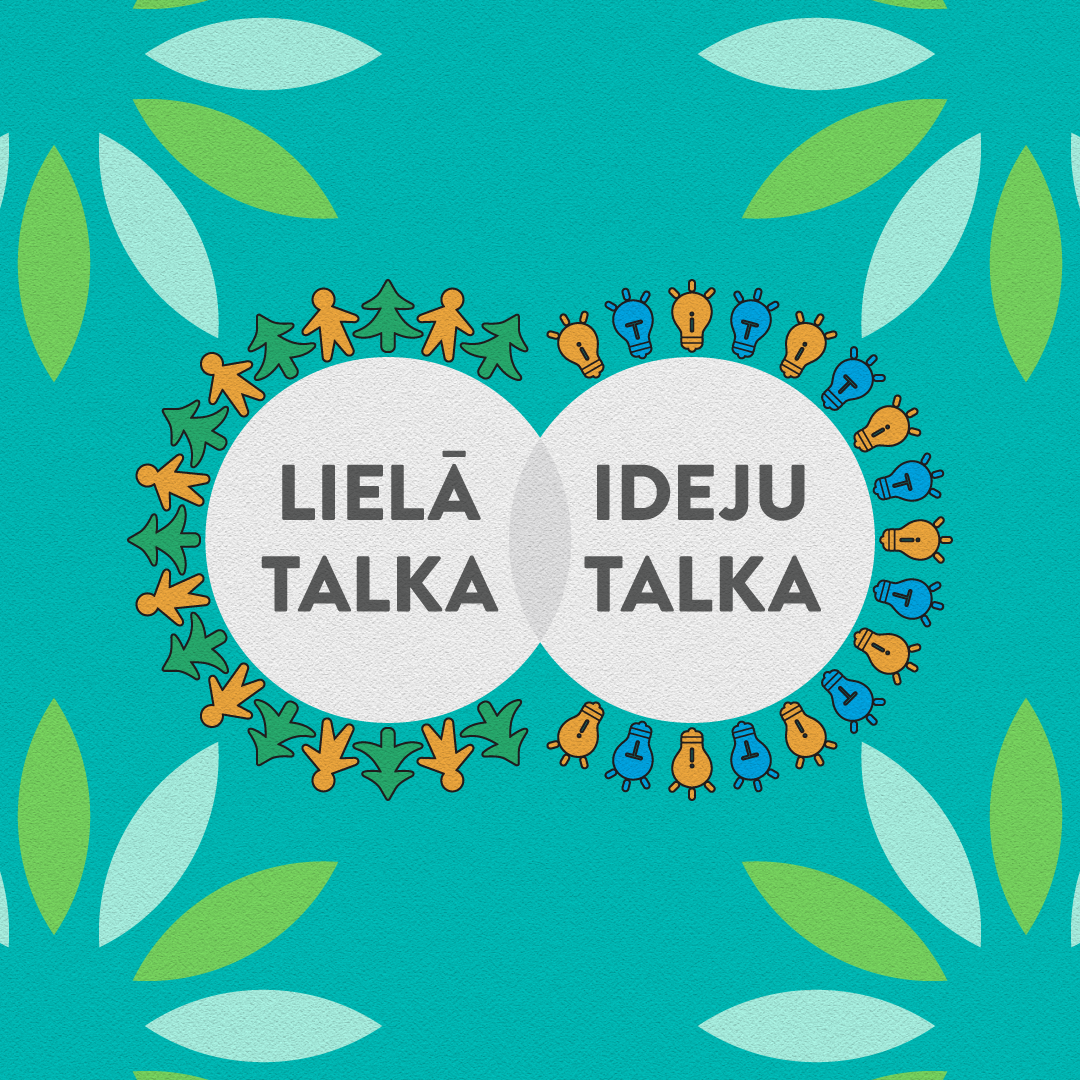 Despite the weather and the threat of the virus, this year the cleaners have been active and have recorded 955 locations for cleanup which is only 1/3 less than last year. This year Latvia can serve as an example for all countries of the world, because even in difficult circumstances, with an emergency situation declared in the country, people care not only about their health, but also about the environment. However, let's not forget that this cleanup is a great warm-up for the World Cleanup, which will take place on September 19.
This year, the Big Cleanup took place in a slightly more unusual format, with more emphasis on individual work, but, as the number of people allowed to gather was increased to 25 by the government decision, also the number of notified cleanups increased.
"I am truly delighted that people, despite the rain and the wind, as well as the restrictive rules, participated in the cleanup. This is just another example of why out people are worthy of admiration. We are able to inspire each other to do good deeds. It seems that the desire to live in clean, beautiful and green country is a part of out genetic code. I completely agree with what the President of Latvia said this morning when opening the Big Cleanup, namely, that the cleanup is one of the wisest traditions Latvians have and we should share it with other countries of the world. Once again, I would like to thank all those who understand that cleaning up their surroundings so that we can in live in green and ecologically clean environment we can improve out health. I did not expect such a large number of cleanup locations, but what I can see today shows that we are able to assess what is important for all of us as a society," emphasizes head of the Big Cleanup Vita Jaunzeme.
Given the responsiveness of people, it is possible to continue to organize cleanups also during the next week, however, the cleanup must be coordinated with your local municipality. We invite the people to organize cleanups and take care of the environment not only during the Big Cleanup but throughout the entire year.
"This year we did not organize the collective company cleanup, but the employees of "Latvijas valsts meži" are participating in the cleanups individually. Unfortunately, in the recent years the amount of waste in the forests of Latvia has been increasing rather than decreasing. Therefore, cleanup is very familiar thing to our employees, we pick up waste in the forests almost every day. Therefore, I call to every resident of Latvia to grab a bag when heading out in the nature and pick up the waste along the way. If every one of us would be responsible enough, we could truly ensure that Latvia is the cleanest and greenest country in the world!" emphasizes Tomass Kotovičs, Head of Communications Department of "Latvijas valsts meži"
"In previous years, our company was working in Sarkandaugava region, but this year the situation is a little different, and we invited all our employees to clean up their homes and neighbourhoods to take care of Latvia together. We as a company are truly happy to support the Big Cleanup, as we work for a common goal – the sustainable development of Latvia. I think companies should think more about how to make their manufacturing process greener and environmentally friendlier to keep it clean and healthy. That is why we are very pleased to be part of the Big Cleanup and to spread this idea," explains Inga Berkoviča, Head of Marketing of "Mežpils alsus".
See you on September 19 on the World Cleanup Day!
Additional information:
Jana Kralliša
Public Relations Consultant at the Big Cleanup
Mob.26462844
e-mail: jana.krallisa@onecom-latvia.com