Latvia will join World Cleanup Day 2019 by planting future heritage trees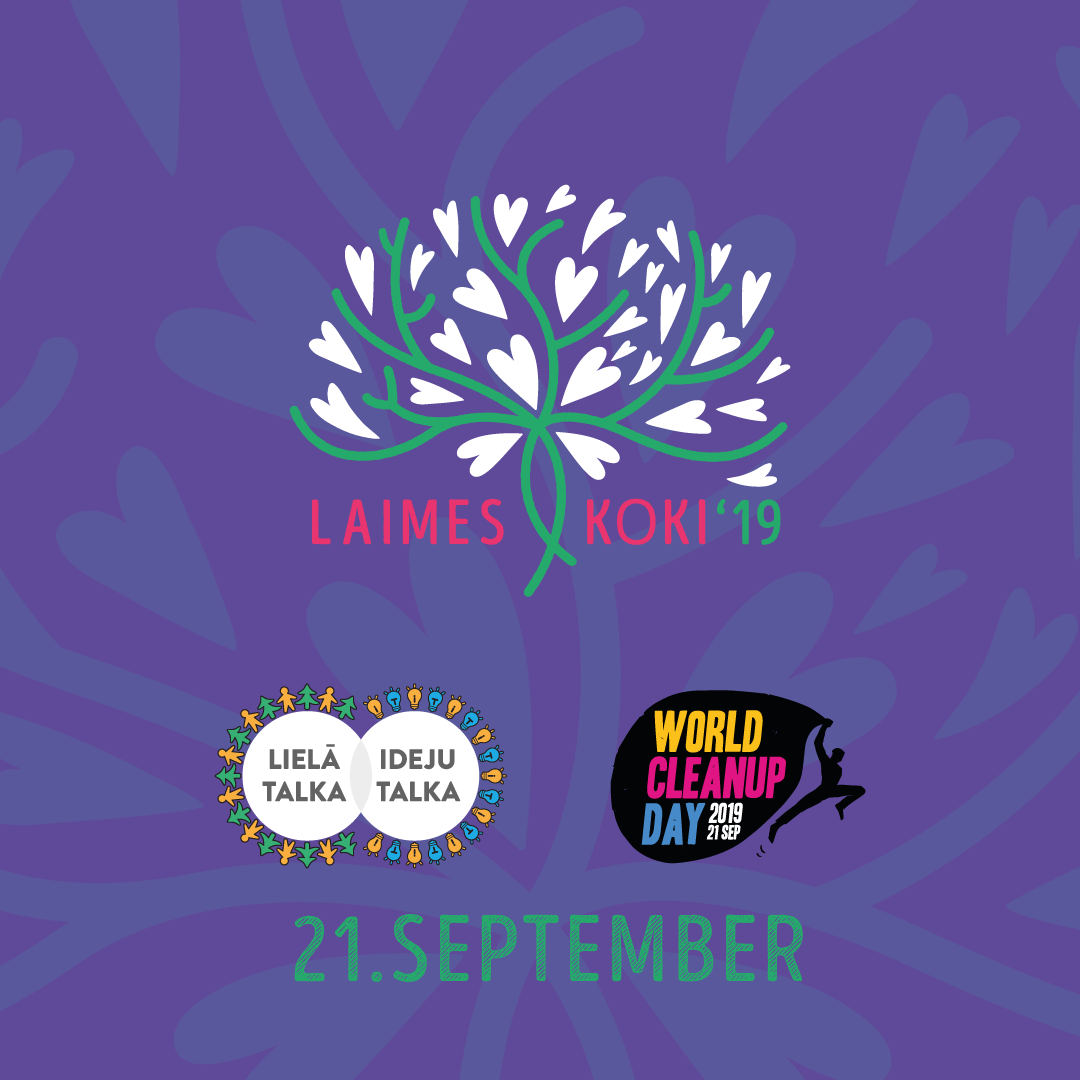 On 21 September 2019, Latvia, along with over 150 countries, will be joining forces on World Cleanup Day (WCD) to make the Earth a cleaner and greener place. Instead of collecting waste from waters, fields and forests, Latvians all over the world will be planting trees in hope that they can grow to become heritage trees for future generations.
The tree planting campaign labelled "Trees of Happiness" is organised by Lielā talka (The Big Cleanup), Latvia's largest environmental movement, which has been behind the annual nation-wide spring clean-ups since 2008. Latvia has been one of the first nations where the annual cleanup movement is under the patronage of the President. In January 2019, the international cleanup platform, Let's Do It World, awarded Latvia as the country with the highest annual growth in the number of people taking part in the annual clean-up activities. In 2019, about 145 000 people (or eight per cent of the population) took part in the annual spring clean-up in Latvia.
Vita Jaunzeme, Head of Lielā Talka, says: "Thanks to the nation-wide participation in the annual spring clean-ups, the amount of waste dumped in environment has sharply decreased during the past few years. Therefore, we are taking the next step towards stopping climate change – we are encouraging all Latvians, both at home and abroad, to join World Cleanup Day by planting trees and marking their locations on an interactive map. Trees have a significant positive impact on our climate, and planting them is like a ritual for our tuning back in with the natural world – our generation's greatest and most urgent task."
The aim of the Trees of Happiness campaign is to boost the sense of responsibility for the environment among the younger generation, as well as to encourage the entire population to become more active in solving environmental issues on local and global level.
WCD is a global initiative launched in 2018 by the Estonian NGO, Let's Do It World, and involved 18 million people in 157 countries in various waste collection activities. In Latvia, WCD activities are coordinated by Lielā talka.