Popular vote for Constitution supplementary will take place – the GREEN REFERENDUM will take place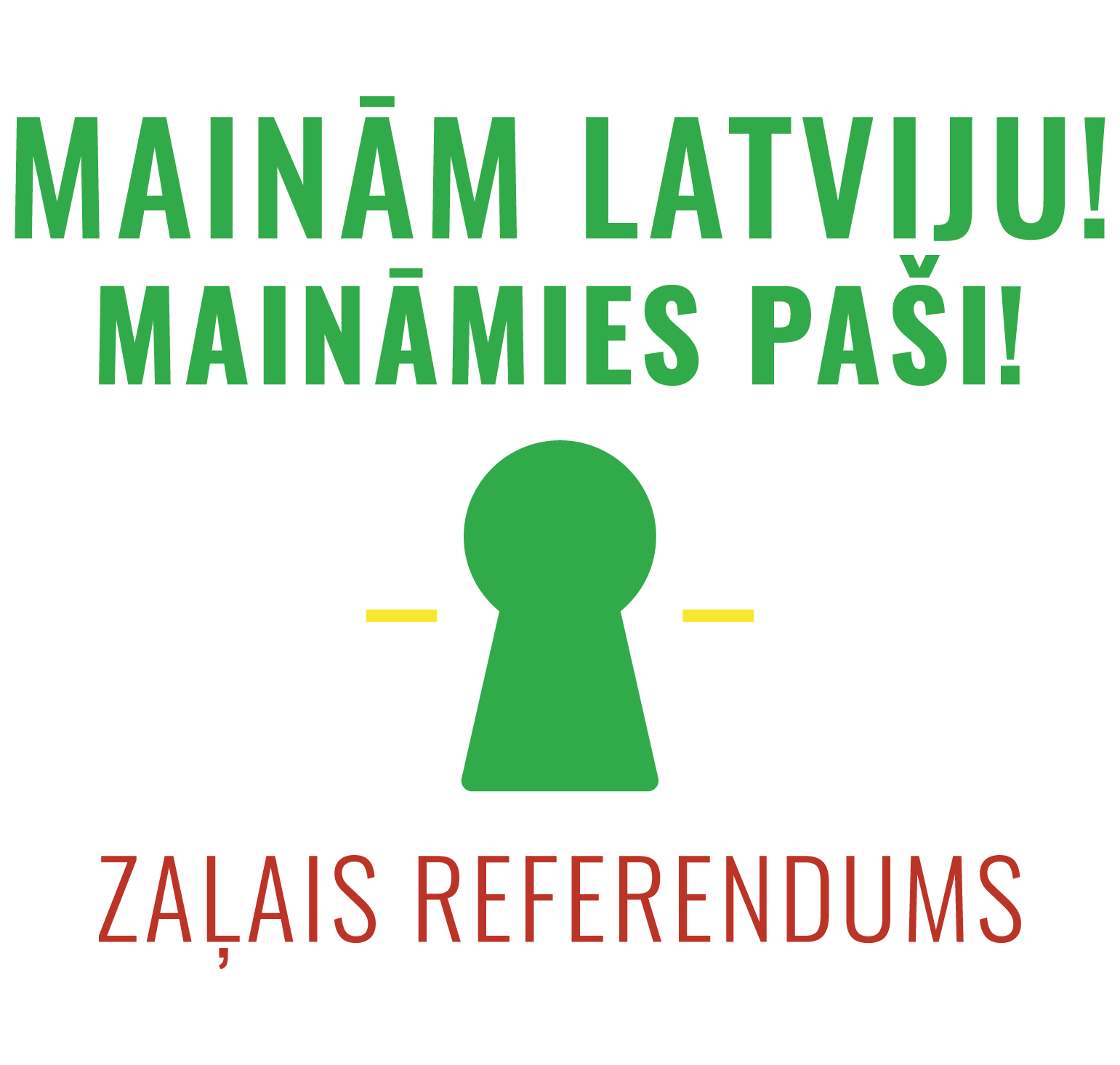 To change Latvia, for us to change ourselves, for Latvia to keep on being a green country – we need to behave more active than ever before. Organizer of the Big Clean-up Vita Jaunzeme together with other supporters of the idea and persons who holds the same views invite people to vote for legislature amendments at the Green Referendum.
The idea of Green Referendum – to initiate supplementary to the Article 1 of the Constitution and strengthen the statement, that Latvia is a green country on the highest level of legislation. Why Constitution? If we will succeed with strengthening the green idea on the highest level, it would provide the powerful determination and the path for the next 100 years of our country.
Vita Jaunzeme: "Constitution amendments? Why not? It is not impossible. It would be very emotional, fundamental and promising turning point in the history of Latvia, of course followed by some more significant formation of the law. The most important is that our country would have clearly distinct priority and future objections, followed by the new – green economy, changes in agriculture, significant investments in science and technologies, health tourism, new entrepreneurship, supporting programs for those, who has left the country, all regarding the ecology and new technologies, green economy – all this could change our national economy. We should have the future vision; we have to tend towards it."
The Green Referendum will be an internet voting. After the popular vote, some specific legislative initiative, which will be initiated on Manabalss.lv or some other similar platform.
The task of green referendum is also to promote the discussion about particular amendments to the legislation, what is the core of term "green", what kind of country we want Latvia to be for the next 100 years. Opinions of various experts on the necessary amendments will be published on the referendum platform. Head of the "Green Movement" (Zaļā kustība) Jānis Brizga, vice-president of the Latvian Doctors' Association Ilze Aizsilniece, deputy of the European Parliament, prof. Inese Vaidere, vice-chairperson of the European Latvian Association Elīna Pinto, journalist Kārlis Streips, writer Nora Ikstena, journalist Māris Olte, chairwoman of the Board of "Zvaigzne ABC" Vija Kibloka, president of the Latvian Doctors' Association Pēteris Apinis and other persons were among the first to respond the call and join the Green Referendum.
The Green Referendum is not and will never be some kind of political project; it is a citizen's initiative.