Latvians of foreign countries are invited to participate in the Big Clean-up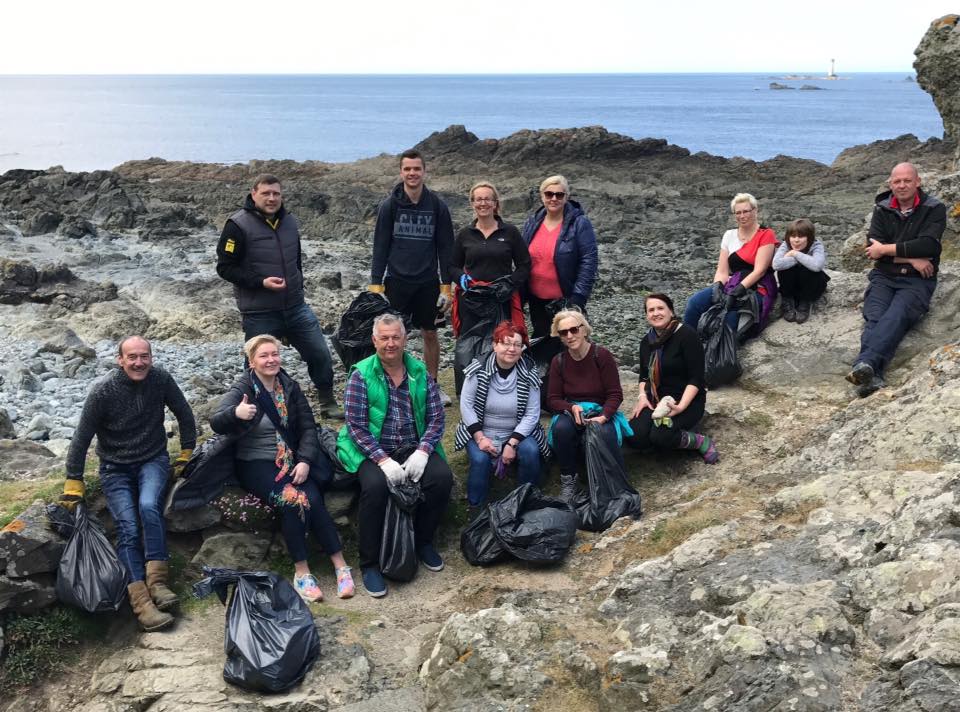 With solicitude of the European Latvian Association (ELA) expatriate communities throughout Europe participated in the Big Clean-up last spring. This year ELA invites Latvians and friends of Latvia to do the clean-up throughout the World to indicate the unity of Latvian people, our green spirit and energy to work together. You are welcome to register for the Big Clean-up in foreign countries until March 20 by writing an e-mail at ela@latviesi.com.
Vice-president of ELA Elīna Pinto said, that "this year it is even more important to be aware that the bank each of us should invest in and protect with our own hands is our nature and environment. That is why we are inviting all the Latvian people in foreign countries to create green and hard-working Latvia and Europe, responsible for the nature around us, both when going for a clean-up and in daily routine".
ELA invited to choose significant places for Latvia and Latvians to perform the clean-up. Namely, places particularly linked with the history of Latvian nation and statehood (historical sites, burying places etc.), memory of banishment social or cultural activities (Latvian houses, locations of social activities or cultural celebrations, etc.), places linked with life journey or activities of great compatriots (meeting houses, locations or surroundings of National holidays, Līgo/Jāņi days, locations, indicated by municipalities supporting Latvian organizations etc.). Clean-up is going to come together with interesting cultural, and active lifestyle activities, musical breaks and quizzes about Latvia and its nature/environment. Participants from diasporas will create radio and video clips and about their activities, everyone was able to see and hear last year on website radio broadcasts of Latvian Radio 2.
In 2017 the Big Clean-up in Europe included Latvians' centres important from the historical and social point of view – Münster, Latvian Cultural Centre "Bērzaine" (Germany) and "Straumēni" (Great Britain), as well as Latvians resting places in Great Britain and LELCoL church in Ireland. Belgian Latvians helped to clean the former prisoners of war camp in Zedelgen, where approx. 12 000 Latvian soldiers were internet after the World War Two. Participants of the Big Clean-up in Paris and Vienna has greened gardens of Latvian embassy, in Guernsey – cleaned the seashore, but in Iceland – the "Atbalsts" ("Support") monument in the heart of Reykjavik, which is Latvia's gift to Iceland for the recognition of independence of Latvia.
Active participation of expatriate community in environment protection goes in common with determination undertook by Latvians residing in foreign countries to popularize and save Latvian natural values abroad, as well as create the society, jointly responsible for the protection of natural and environmental values by providing good examples and creating a demand for corresponding policy in Latvia. Mentioned determination was expressed during the first European Latvian Congress held last summer.
Information prepared by:
Elīna Pinto, European Latvians Association
ela@latviesi.com /+352 691 981 524
ELA has united 24 Latvians and Latvian commonwealth nongovernmental organizations from 19 European countries outside Latvia. The purpose of ELA is to represent the interests of Latvians European expatriate community, cooperate activities of organization members in information, Latvian education, cultural and social participation areas, as well as to support the cooperation between friendly organizations and partners in Latvia, ELA is an association registered in Latvia with the status of common-interest voluntary organization.