THE BIG CLEAN-UP: PEOPLE PROVE THAT THEY WANT LATVIA TO BE GREEN!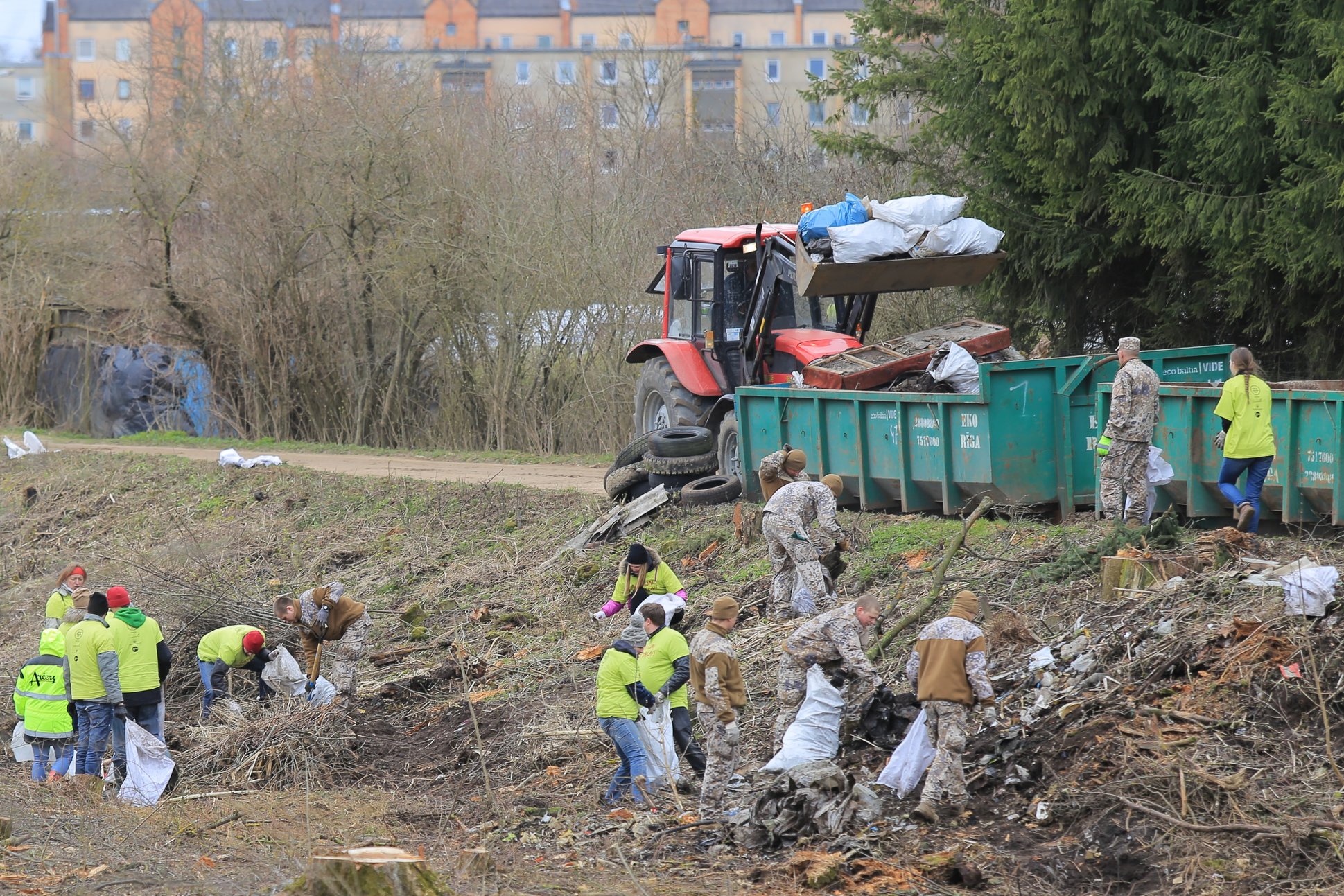 This year a record number of places have been tidied up during the big clean-up, almost 2 000 places in Latvia and Europe, while the number of participants have grown to almost 200 000 people. Considering that many also participated in the clean-up outside the official places, the overall number of people who were active during the clean-up day could even exceed 300 000.
"There's a feeling that as time goes by the idea of the Big Clean-up has passed from the level of mind and emotions into our sub-consciousness and hearts which means that this desire to clean Latvia up and make it the greenest country has been engrained in the nation thanks to 10 years of intensive work. Today people don't have to be motivated to participate in environmental cleaning activities, everyone takes part in the clean-up from their own will, meaning that people truly want Latvia to be green. We have found an element, and this element is green. It has united us all, promoting kindness, compassion, love, patriotism and pride in everyone. Because after the clean-up we are all proud of the work done. The clean-up and the green element unites Latvians, both those who have left and those who live here. This green idea is so unifying that it could create a new surge of patriotism in which all would ignite for a common goal that we finally need as a country," says the manager of the Big Clean-up, Vita Jaunzeme.
The Big Clean-up has passed with various additional activities and interesting finds, for example, in Nida a champagne bottle has been found by the 1. landmark from the opening of the landmark in 1992. Elsewhere Easter eggs hidden the week before have been found.
We remind that the waste collected during the Big Clean-up will be removed free of charge from the official places of the clean-up which have been agreed upon before with the municipal coordinators. The amount of waste collected will be available next week at the quickest when all waste managers will have had gathered all the information. In the first 4 hours of waste removal from the Big Clean-up in Riga 45 tonnes of waste were taken to the Getliņi landfill, while in Daugavpils, the second biggest town in Latvia, 12 tonnes were collected, according to the estimates of the company Clean R.