TAKE A PART IN THE "GREAT SPRING ONION BUNT CHALLENGE" AND PARTICIPATE IN A BIG CLEAN-UP!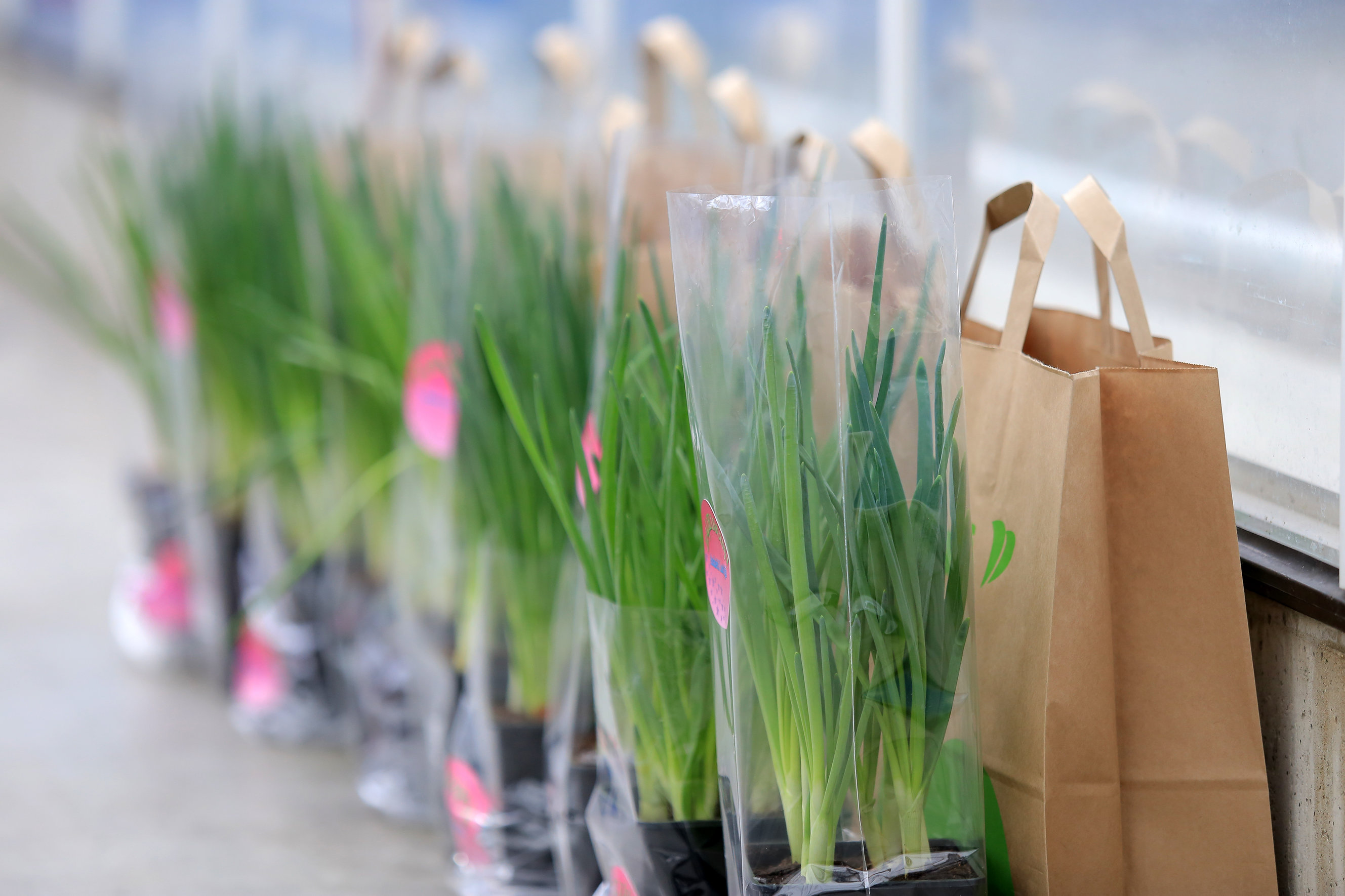 Today at Gelitiņi ECO greenhouses Big Clean-up 2017 , which will take place for the tenth time this Saturday, April 22, was officaly accounced. During preparion time for an active clean-up, everyone is invited to participate in flash mob "Great Spring Onion Bunt Challenge" and eat a green bow of spring onion in honor of Latvia.
Flash mob was started to Big Clean-up supporters can acknowledge green Latvia. We invite you to place a photo or video in which is documented this moment with additional text:
Great Spring Onion Bunt Challenge! I'm for a green and healthy Latvia, so publicly ate a green spring onion bunt and on April 22 I will attend the Big Clean-up! Challenge 3 friends – [note 3 friends] – within 24 hours show that you can eat healthy green spring onion bunt; prove it with a video on your Facebook profile; challenge 3 of your friends with the same text and meet in the Big Clean-up! #Spring cleaning
Flash mob symbolically began the Big Clean-up leader Vita Jaunzeme, Freeport representative Viesturs Silenieks, construction company`s "Arčers" board member Maija Baltgalve, Clean R CEO Valerijs Stankevičs, actor Ainārs Ančevskis, Sporto Riga coach Māris Savickis and group "Dziļi Violets" musician Nauris Brikmanis.
"Before going to clean-up, remember also about the practical aspects – your favorite place for the clean-up can be found on websites www.talkas.lv map, but preferably before going to the clean-up place, apply to the place-specific responsible person. Be sure to get dress appropriate for the weather conditions – a comfortable and closed shoes, hat or scarf and work gloves. It is necessary to also prepare for the possibility of rain, so it will be useful to take raincoat or damp-proof jacket. But the most important thing is to show to yourself, people around and to the entire world that Latvia is the greenest country in the World with the most diligent and environment loving people! " reminds the leader of the Big Clean-up Vita Jaunzeme.
There is already applied over 1,900 Clean-up places, of which have already been approved 1380, from which 158 are in the Riga. Application of clean-up places will finish in Thursday April 20, 20:00.
To go to "Big Cleanup 2017" are inviting "Freeport of Riga Authority", construction company "Arčers" and "Latvian State Forests", as well as the Environmental Protection and Regional Development Ministry, the Latvian Environmental Protection Fund, Latvian Waste Management Association, "DHL", "Clean R "and the Latvian Railway. Information support provided by LNT, TV3, First Baltic Channel, Riga TV24,  Latvian Radio 2, 1188 and the national news agency LETA. Also, we are saying thanks for the support to the translation office "Valodu koks".