The Big Clean-up: Green mentality shall be domestic and international priority for our country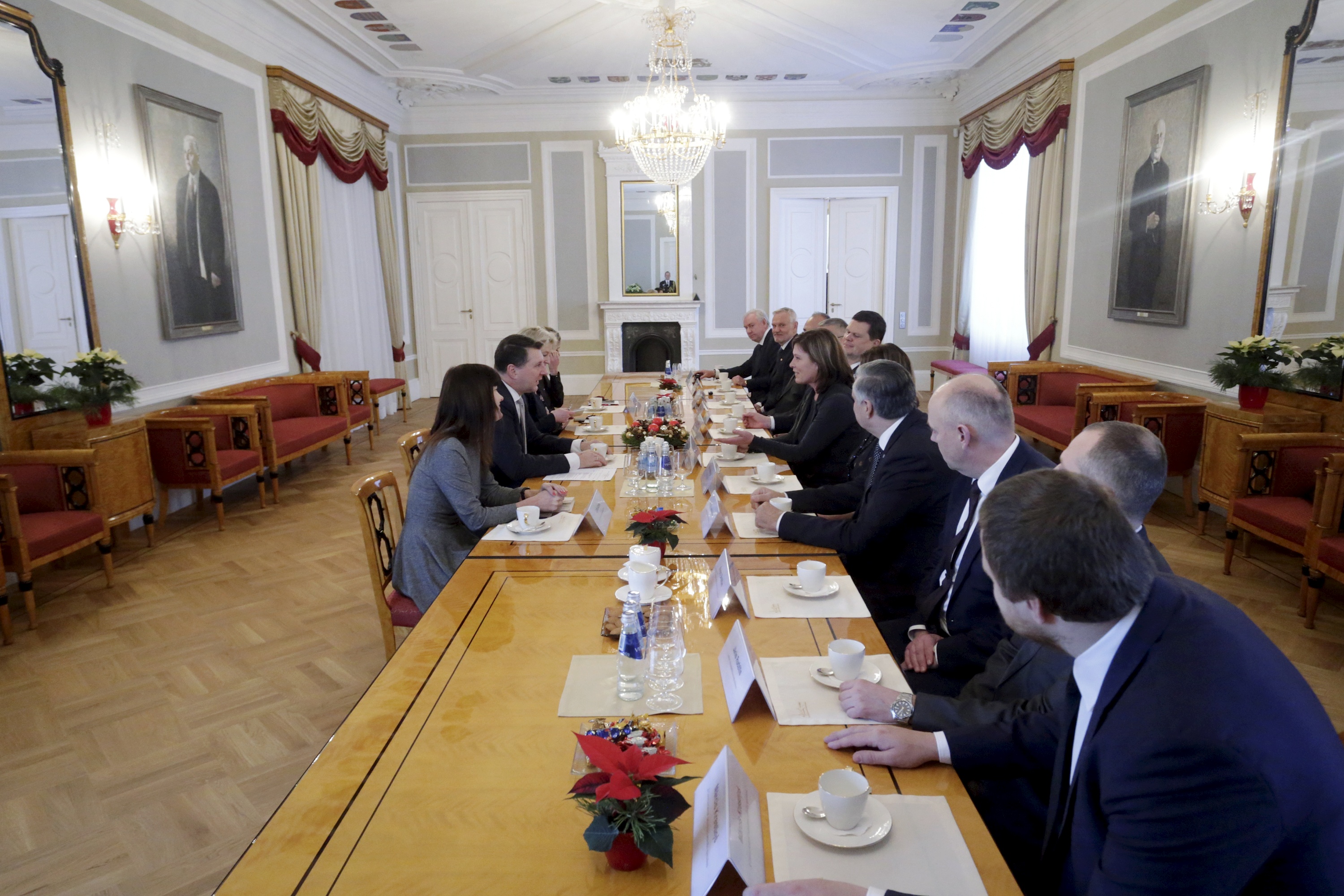 Last December in Riga Castle state president Raimonds Vējonis met with the head of the Big Clean-up Vit Jaunzeme, supporters, organizers and regional coordinators of the project. He expressed appreciation to organizers and sponsors of the Big Clean-up from both state and private sectors, active involvement of which indicated the important role of this project. "The Big Clean-up" is an important public initiative supporting not only taking care of the environment, but also the cohesion of society. In this campaign we are all united by one idea – cleaner and greener Latvia," the patron of the Big Clean-up, state president Raimonds Vējonis said.
"Most likely we are not going to be the greenest country in the world according to Yale University research before centenary celebration; it means that each of us have to make a double contribution for the world to know, that we want to be the greenest country in the world and we are moving towards this direction. Every Latvian inhabitant and Latvian diaspores abroad is welcome to bring this message and green mentality to the world as a part of image of Latvia. If we will inform and show our achievements in environmental protection sphere to international society, I am sure than in the future ecological achievements could become a "green image" of our country famous all over the world, instead of "the country of bread and bacon" like it in the times of first independence. I believe both initiatives of our local supporters and strategic state activities creating our external image are going to help achieving this goal," director of the Big Clean-up Vita Jaunzeme said.
The Big Clean-up support from the private sector indicates the importance of this project
In 2017 construction company LLC "Arčers" becomes a prime sponsor of the Big Clean-up taking it over from other partner – road construction company LLC "Binders". "Arčers" decided to support the project at company's 25th anniversary, expressing respect to the country providing a chance for business development. Company's management wants to welcome each company with national capital at least 25 years of age to support the idea of making Latvia more and more clean and environment friendly. Joint owner of previous prime sponsor LLC "Binders" Normunds Luste said that road construction companies in their professional duties are also acting with responsibility to the environment. Within all these years, the company made significant investments to the implementation and development of environment-friendly technologies joining the Big Clean-up movement last year. "I can say with confidence that "Binders" is one of Latvian road construction companies, which in deed and not in name is trying to prove the benefits of green mentality," Normunds Luste stated.
Other supporters of the Big Clean-up also arrived on a meeting with state president – representatives of Latvia's State Forests and Freeport of Riga Authority – which were the prime sponsors of the Big Clean-up over many years – Tomass Kotovičs and Viesturs Silenieks, minister of the Ministry of Environmental Protection and Regional Development Kaspars Gerhards, executive director of the Latvian Association of Waste Management Companies Armands Nikolajevs, director of Latvian Association of Local and Regional Governments Andris Jaunsleinis, director of Administration of Latvian Environmental Protection Fund  Jānis Rudzītis, vice-president of Latvian Railroad Aivars Strakšas, head of Latvian Institute Aiva Rozenberga and director of European Latvian Society Elīna Pinto.